Cardiff Theosophical Society in Wales
206 Newport Road, Cardiff, Wales, UK. CF24 -1DL
Please click here to find out whatís
on at Cardiff Theosophical Society
Cardiff Theosophical Society meetings are informal
and thereís always a cup of tea afterwards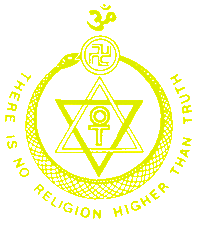 Cardiff Theosophical Society in Wales
206 Newport Road, Cardiff, Wales, UK. CF24 -1DL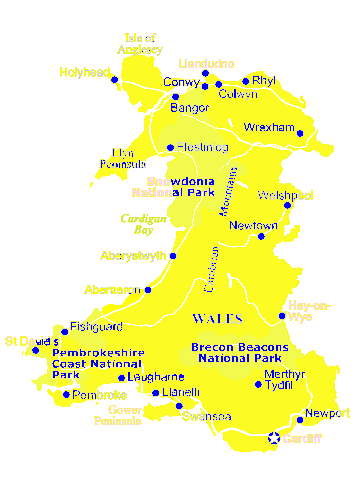 ____________
Cardiff Theosophical Society in Wales
206 Newport Road, Cardiff, Wales, UK. CF24 -1DL
/another-family-job-at-adyar.htm /cvk-maithreya-manifesto.htm /singapore-initiative.htm /control-adyar-or-control-nothing.htm
/good-reason-for-silence.htm /triumph-of-the-weak.htm /preethi-muthiah-adyar-profile.htm /abolitionofpresident.htm
/lack-of-representation.htm /carry-on-creeping.htm /preethi-muthiah-letters.htm /attitude-of-the-theosophical-elite.htm
/international-rules.htm /members-disqualified.htm /does-silence-mean-game-over.htm /gc-concerns-raised.htm
/make-way-for-the-messiahs.htm /hidden-bad-news.htm /something-wrong.htm /gc-2012-minutes.htm
/adyar-internal-problems.htm /beggars-at-the-door.htm /cannot-change-will-not-change.htm /new-committee-nov-7.htm
/victimisation-of-gc-member.htm /hey-look-a-job-for-his-daughter.htm /cvk-maithreya-manifesto.htm
/accountable-leadership-urgently-required.htm
President of Nothing Ballast Open Election? Adyar Adyarís Slightly International Convention
Will there be an Adyar Free Future? An Extra Box on the Ballot Paper A Society Without Members
Is the 2014 Adyar Presidential Election Invalid? Radha Burnier Employment Services
Donít Just Do Nothing Stand There Adyar, the Sole Purpose of Adyar Western President
Save Radhaís House Ignore the Voters What an Insult to Members International Election Protocol
The Secrecy Banging the Drum for Theosophy Burnier Town Hall The Great Election Rip-Off
Keeping the International Headquarters at Adyar ABOLISHThe International President Bold Initiative
What is Behind the Attitude of the Theosophical Elite? Towards a New Model for Theosophy
Choose a Stooge SHUT UP & VOTE Members No Longer Members A Manifesto Anybody There?
Now Hereís Something Worth Keeping Quiet About Is There Hidden Bad News? Something Wrong?
Control Adyar or You Control Nothing Elected Representation Not Representing Publicly Denounced
Make Way for the Messiahs Does Silence Mean Game Over Accountable Leadership Urgently Required
Canít Change Wonít Change Beggars at the Door From The Top Down Who Owns Adyar? New Committee?
The Royal Court of Radha Burnier General Council Meeting 2013 Minutes Adyar Theosophical Society International Rules
Disgraceful Treatment of an Adyar Employee The Preethi Muthiah Letters Concerns Raised General Council 2012 Meeting Minutes
Adyar Internal Problems Is Adyar Still The Headquarters? Creep On! General Council Good Campaign Pitch, Mr Singhal
Adyar Prepares for the Break-Up Profile of Adyar Adyar Family Appointment Another Family Power Appointment
Triumph of the Weak Adyar Job News No Stand For Democracy Bent election? A Society Without Leadership
Who will Believe It? Supporting Adyar? Long Tradition of Bullying at Adyar Summary Dismissal Trouble at tíMill
True Purpose of the 2014 Election What Makes this Election Invalid? Trouble Was Your Vote Counted?
Not Being at Adyar Democracy in the Adyar Theosophical Society R.I.P. 11,432 Votes No Right To Complain
Presidentís Inauguration Pray Silence Itís Silence as Usual Who Can Support The Leadership Now? Shut Up & Pay Up
President? Really? Adyar & the US each have Half a President The White Lotus Hi-Jack Donít Anybody Ask Me Anything
Is this the Great Wheaton Rip-Off? Master of the Small Event The Adyar Payments Scam CVK Maithreya Deserved Better Treatment
Staff Treatment At Adyar Is Wheaton Set To Support Adyar? CVK Maithreya is Presidential Why was Campaigning Banned
Adyar Allegations Climate of Fear Police Action Threatened QUICK The Prisoner of Adyartraz Preethiís Allegations 2014 Election
One Man, One Vote Poor Adyar Future CVK Maithreya For Vice-President The General Council Should Allow Visiting Adyar
D V Subramaniamís Posthumous Letter of Complaint The Amnesty International Paradox Did you get an Invite?
Serious Concerns Raised 2014 Election Result? The Sundaram Nomination Sham Call for Emergency Meeting
The Inauguration That Never Was Serious Concerns Election Committee Ignores Misconduct Bent Election Result
Suspend Call for Action Raise the White Flag Staff Bullying Why Did The 2014 Election Go Ahead? Tim Boyd
A Leadership at War Ignore the Bullying General Council Ignores Calls MONEY TO ADYAR? The Great Giveaway